"I'm Off to College!"
...now what?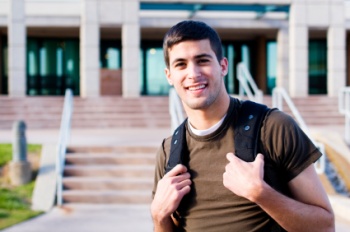 Going to college these days is much different than just a few short decades ago. Because of the internet, college bound students are able to "meet" & connect with future roommates, plan what each will bring to the dorm room or apartment and even go as far as coordinate color schemes and décor.

Nearly all colleges and universities have Web sites now with lists of items to bring (and not to bring) available as well. As a mom of a recently launched college bound student, I've put together some organizing lists and tips that are a little more specific than you'll typically find on university Web sites, or at Target, Bed, Bath & Beyond, etc.
As a professional organizer, I've even organized, shopped with and helped other overwhelmed parents launch their own college bound students, making the whole process a lot less stressful, more efficient and actually fun!
Print out these lists and personalize them.
Start by assembling the items you already have. A great resource devoted to getting ready for college is called the College Help Guide. This is an awesome guide that covers everything from Orientation Week to packing for college, sports in college, planning your dorm room with roommates and everything you need to know for college.
Next, identify 'must have' items such as bedding, books and school supplies.Then consider borrowing or purchasing 'would like to have things at discount stores, garage sales or flea markets.

Larger Items
For larger, more expensive items such as a TV, microwave, small fridge, etc., talk with you roommate and decide which of will bring which of these items so you don't end up duplicating things when sharing them makes more sense. Your dorm room or apartment suite is going to be small and doing this will help eliminate having too much stuff in too small of a space.

Alternatively, and depending on the rapport you've established with your future roommate, you might agree to pool a certain amount of money and purchase items together. Things like purchasing an area rug, window treatments and cleaning supplies are great for cost sharing.
Clothing

When it comes to clothes, what to bring depends on several things. If you love having a variety of clothes, you might need to set aside a good amount of time for choosing. Consider the following...
What will the weather be like where you'll be attending school?

Do students dress casually or more on the dressier side?

Will you be coming home frequently, allowing you to swap out seasonal clothes or will you need a semester's worth at a time?

Does it make sense for you to being a few weeks of underclothing and socks so you can spend less time doing laundry and more time studying? (same goes for bedding.)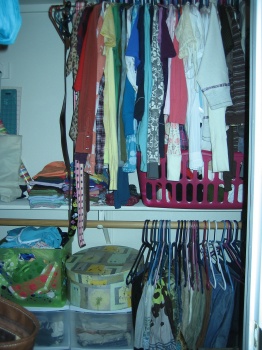 Shoes are another important decision. You'll be walking everyday so you will want comfortable footwear. Bring versatile pairs of shoes for dressing up and flip flops and/or shower sandals.
Bring a swim suit and workout clothes even if you're not sure you'll do either. If you have the opportunity, you'll be glad your brought them and they don't take up much room anyway.
Add a few dressier items even if your college is more casual. Think about whether you'll be attending church, going out for an occasional nice dinner or doing a business presentation where you'll want to look professional. Don't forget nightwear! Robe, pajamas, slippers-whatever you're comfortable wearing.
Everyday Use

When deciding what to bring with you, assess what you already use everyday. One way to do this is to pick one weekday and one weekend day and as you go through the day think about everything you use and wear. When you get up, do you shower right away? Write down what you use...
Shampoo

Conditioner

Body wash

Washcloth

Towel

Shaving supplies

Mousse

Blow-dryer

Makeup

Aftershave

Cologne

Perfume

Toothbrush

Toothpaste
Writing them down will give you a good start on your list and help you avoid having to run out and buy them one you arrive.
Next you might have breakfast. Think about what sorts of things you like to eat in the morning and whether you'll be able (or even need to) have a supply in your dorm room. Fruit, yogurt, granola, juice. If you're going to be enrolled in a meal plan, you may not need to worry about breakfast items but this exercise is really about getting you to consider what you will need/want to bring.
Packing Your Stuff For College
Calendars And Planner For College Students
How To Get All Your Stuff To College

sign up for Organizing Tips, straight to your inbox!