Professional Organizer - Toronto, Ontario, Canada
by Andrew Neary
(Toronto, Ontario, Canada)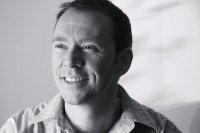 Andrew Neary is a Professional Organizer whose services include home, closet, basement, locker, and garage organizing. Andrew is a 15 year veteran of the services industry and Member of the POC(Professional Organizers in Canada).


A frequent guest speaker at Colleges and Events, Andrew has been quoted in the Toronto Star, the Ottawa Citizen, and Chatelaine Magazine.
He has also appeared as a guest expert on City TV's "Downright Domestic".
Andrew's approach to Organizing is very hands on. He is a do-er whose motto is "Value for Money". Andrew's primary goal for every project is to provide a real return on your investment in the form of practical and functional results that last.
Andrew consistently delivers results because he is client focused. He assesses your needs and your space and delivers customized solutions that work for you.
You can find Andrew at Organizing Toronto.