Organize Your Master Bedroom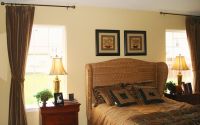 Organize Your Master Bedroom: Organizational Tips
The master bedroom should be a comfortable place to rest and relax. When you organize your master bedroom, the easier it will be to relax. You won't have to take time to look for things, which not only saves time, but also is less stressful. Look around the room and see what things you can remove and give a new home.
Start with the dressers and remove things from the top that are just creating clutter. If there are things, like makeup, that you use all the time, why not find a better way to store them. There are nice organizers that will fit into most any décor. Drawer dividers can also help keep things organized in the dresser itself.

Exploring under the bed can be an adventure. There are many nice bedroom storage boxes that fit under most beds. The boxes come in many sizes and materials, including plastic, cardboard and wood. The wood and plastic ones often come with wheels, for easy access.
Some have lids that are hinged in the middle so you can pull them out from under the bed part way and access the belongings inside. The great thing about the boxes is you can store anything from books to out of season clothing in them.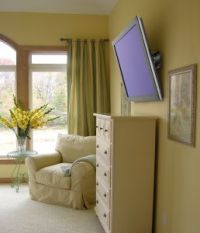 The closest are usually an area that needs a good bit of work to organize. The best thing is to decide what you want to store there and fix the closet to do what you need done.
There are a great number of bedroom storage systems that can be adapted for just about any size closet to maximize the storage space. Even just adding another bar to hang shirts on can increase your bedroom storage space.
But there are nice shelving systems that can incorporate hanging clothes, as well as shelves and boxes for things that can be folded. There are also the shoe racks that can be hung on the back of the closet door.
One of the more recent additions to bedroom storage options are vacuum storage bag. These are great for storing out of season clothing. You can get more in each bag for the space once the air is sucked out of the bags. These bags will slide under the bed, or on shelves, saving room for other things.
By approaching the master bedroom one area at a time, things will fall into place. Once you organize your master bedroom it can remain a place to escape it all.

sign up for Organizing Tips, straight to your inbox!