Norita Co - Simplifying Your Financial Life
by Angie Noll
(Elmhurst, IL USA)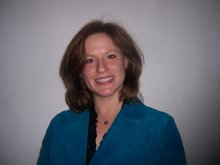 We are passionate about helping clients simplify their financial lives. We assist you with organizing and managing the flow of paperwork in your life, from bill paying, budgeting, reviewing mail and file organization to financial reporting and cash flow analysis.


We work with busy professionals and entrepreneurs who want more out of their financial lives than time allows. We offer the following small business and personal services...
*Bill paying and account reconciliation
*Bookkeeping in Quicken & QuickBooks
*Budget creation, implementation and management
*Office and file organization
*Time management coaching
*Insurance claim management
*Training sessions in Quicken and QuickBooks
*Monitoring of debt and debt options
*Home and financial inventory
We are experts in simplifying your paperwork and establishing systems that work for you and the way you live. You only get one chance at life. Let Norita Co help with the paperwork so you can focus on your dreams and goals.
Norita Co. Daily Money Management and Organization
Elmhurst, Illinois
Visit
Noritaco.com
312/961-9304