My Information Organization Journey
by Jennifer Tankersley
(Midcoast Maine)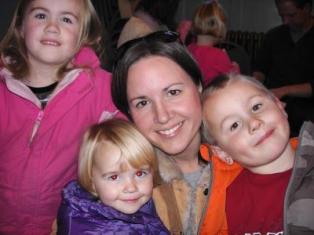 Jen & kids
I am also an organizer by nature. I love it when things fit together. Last year after the holidays, my life felt out of control. I was mentally planning the lists that I needed to make to put my life back in order when it dawned on me that creating the lists were half the work!


For those of us who like things "just so", lists require quite a bit of organization. So then ListPlanIt.com was born! In just a few months, I had over 500 list ideas, over 200 lists created, and a website where people who craved a list for every occasion could come and be satisfied.
I use lists on a daily basis...
To Do Lists

Calendars

Grocery Lists

Menu Planners

Cleaning Lists

Etc.
All I have to do is fill in my own information into the pre-printed form. I consider this Information Organization!
Check out
List Plan It
and get more organized today!