Kerri's Kid's Art Organizing Solution
by Kerri Kuehne
(Acushnet, MA)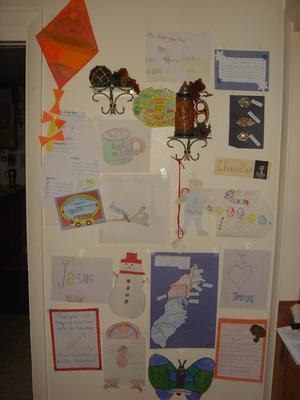 Memory Photo of the Children's Art!
No more macaroni and glue pictures in my basement rotting away in the moisture!! No more pasted and finger painted art that sticks to everything else in a tote! I hang all art on a wall, when the wall is full. I take a photo and discard it! Unless it's seriously sentimental, it goes in the trash!
sign up for Organizing Tips, straight to your inbox!