Donate Things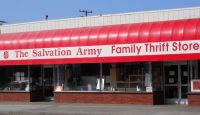 Donate Things: Give Away Old or No Longer Used Items to Help Keep Things in Order
When the time comes to clean out and reorganize the house, there are always items you find that you just don't use anymore. Some things may even be gifts that you have never even taken out of the original package. As long as the items are still in good shape, there are many ways they can find a new home. Many people do not want to bother with a yard sale, so they prefer to donate the items to a charity.
Many items can be donated to area thrift or Salvation Army stores. Quite often they will give you a receipt that will allow you to take it as a tax write-off. It is probably best to call and check with them as to their drop-off policies. Some places only take donations on certain days or hours.
Another option is to donate carefully used toys, books and clothes to women's shelters. Many times the families staying there have had to leave their homes with just what they were wearing. A few things for them to have while they are there can be a great comfort.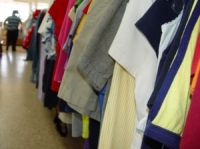 There are other charities that also take clothes and household goods you can donate to. Some, including veterans' organizations like Purple Heart and Vietnam Vets, and other groups like Easter Seals, will actually pick up your donations at your home. If you call them, they have set pickup schedules for the neighborhoods in your area. They have a set procedure.
Some hospitals collect books, sometimes specifically for the children's wing. When your children outgrow their books, considering giving them away to a hospital or other charities for children.
Once you've donated things, you can reorganize what you have left and maximize your storage space. This is something to consider doing every few months, because things tend to accumulate. If you're unsure about donating some things, put them away, and if you haven't used them after a given time then you can probably go ahead and donate them.
sign up for Organizing Tips, straight to your inbox!