Breathing Room Professional Organizing
by Paula Apfelbach
(Madison, Wisconsin)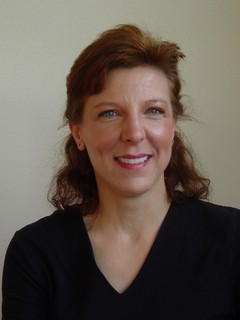 Ah, breathing room... Space to stretch out, light flowing through your personal environment, order permeating the things around you, the physical and psychological burdens of clutter lifted... Sounds great, doesn't it?


It's not an impossible dream! If you're ready and willing to clear out the clutter that's weighing you down, then breathing room can be yours — and I would be delighted to help you make it happen.
Here are a few things that you might like to know about working with me:
• I offer a free initial consultation, during which we'll review your space(s) and discuss what you'd like to achieve in them.
• Then, if you'd like to work together, we'll set a date to start. Together, in a side-by-side process, we'll clear away what you no longer need, use, or love to make room for what you do need, use, and love. We'll also discuss ways to maintain your newly streamlined environments and systems in the future.
• Please let me assure you that there's no need to be afraid of this process. My goal is always to treat you and your belongings gently and with compassion and respect. I won't judge you, and I won't "make" you get rid of anything.
• I take very seriously the privilege of being invited into your life, so I'll treat our work with strict confidentiality. This is in keeping with the Code of Ethics established by the National Association of Professional Organizers (NAPO), of which I'm a member.
• As an added, free service, I'm glad to remove items that you wish to throw out, recycle, or donate to a charity, and then I'll send you the receipts for tax purposes. I want you to feel that your burden has not only been lifted, but removed as well.
• I also publish a free mini-zine called "exhale," which I send out every three weeks. It's never more than two pages, so it's a quick read, and it covers a large variety of organization and life-simplification topics.
• My rate is $45 per hour, but I also offer a "volume discount": if you prepay for 10 or more hours, the rate is $40 per hour. There is no charge for transportation, unless the driving time is more than 30 minutes each way; then a transportation fee would apply.
• I'm generally available on Mondays, Wednesdays, and Fridays, roughly during the school-day time frame, but with some notice, I can often work later. You can reach me through my contact form on
Breathing Room
.
Looking forward to hearing from you!
Paula Apfelbach